About the First Light Project
In this project artists are invited to submit a 5 minute movie short based on their first visual experience. For different individuals this can range from the everyday to the transcendent, but is usually something that remains with them throughout life. As with all instruments that perceive the world, there will be an event when the constituent parts and the cognitive software come together in a constructive coherence for the first time.
This project seeks to capture those moments within the context of human experience.
definition: In astronomy First Light is the first use of a telescope to take an astronomical image after it has been constructed. This is often not the first viewing using the telescope; optical tests will probably have been performed during daylight to adjust the components. The first light image is normally of little scientific interest and is of poor quality since the various telescope elements are yet to be adjusted for optimum efficiency. Usually a well-known and spectacular astronomical object is chosen. Despite this, a first light is always a moment of great excitement both for the people who designed and built the telescope and for the astronomical community.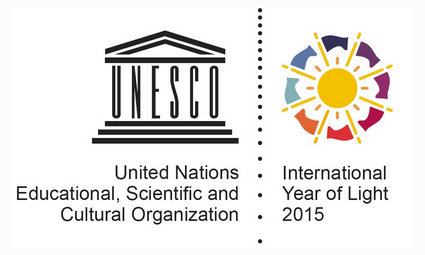 Part of UNESCO International Year of Light
Diary
Rolling Program May 1st to December 31st.
Artists Movies
Note: All movies are in 720p HD. Click on the Cog Symbol (lower right of the YouTube Player) to force this setting.
Currently populating...
Gianluca Ferrari | Olga Koroleva | Andrew Payne | Nicola Rae
---
literary:
"Not hard to find is that symbol and relic of your days of wonder, for truly, it is but the stable and eternal gem wherein all that wonder sparkles crystallized to light your evening path. Behold! It is not over unknown seas but back over well known years that your quest must go; back to the strange things of infancy and the quick sundrenched glimpses of magic that old scenes brought to wide young eyes. For know you, that your gold and marble city of wonder is only the sum of what you have seen and loved in youth."
H.P.Lovecraft: The Dream-Quest of Unknown Kadath. 1927
filmic:
"Rosebud"
Orson Wells: Citizen Kane. 1941
filmic:
"I think I got it. Go back to the grid for a second.
Up the synch signal. What do you see Angel?
Clockwise rotation. It's still scrambled.
OK. Just a little more. Hold it a second. I think I got it.
Hey, there it is. You got it!
OK Hal, let's slate it."
Brainstorm. 1983